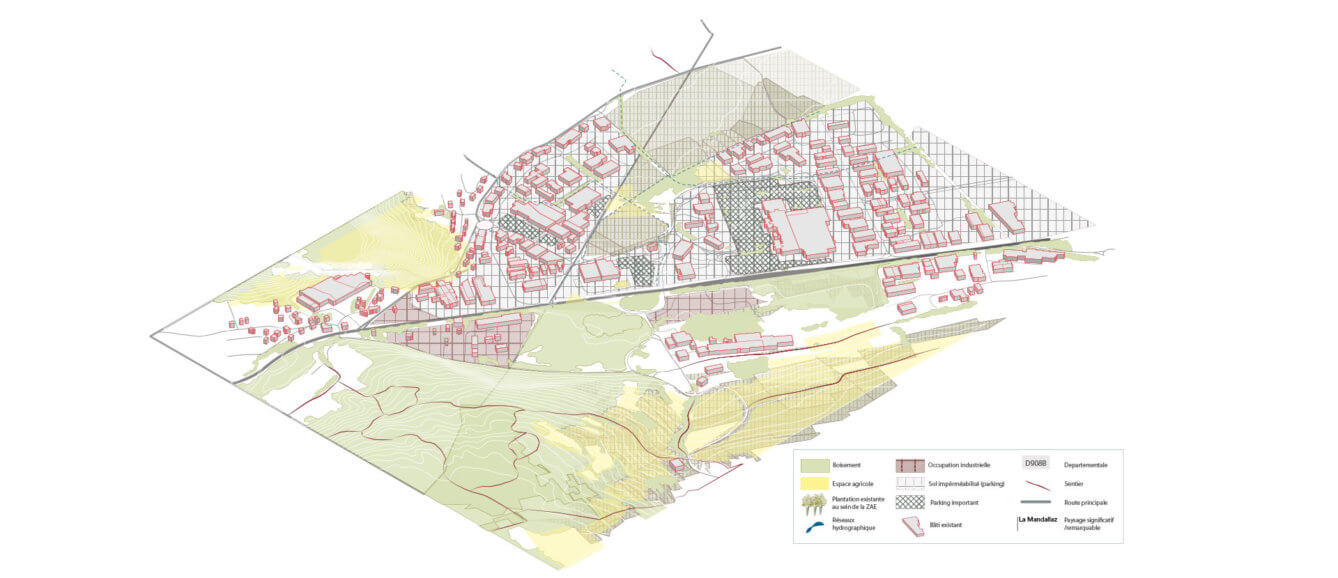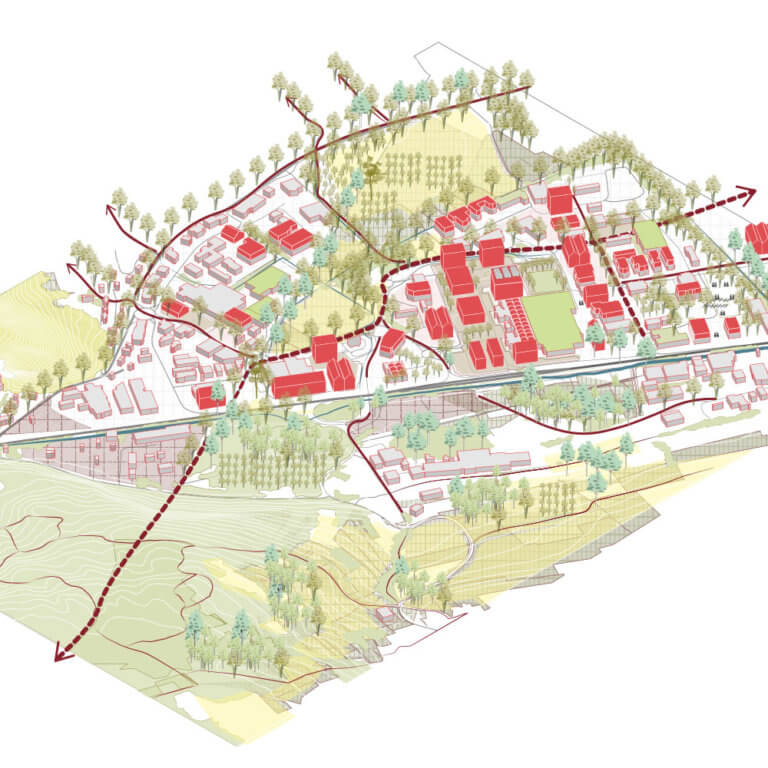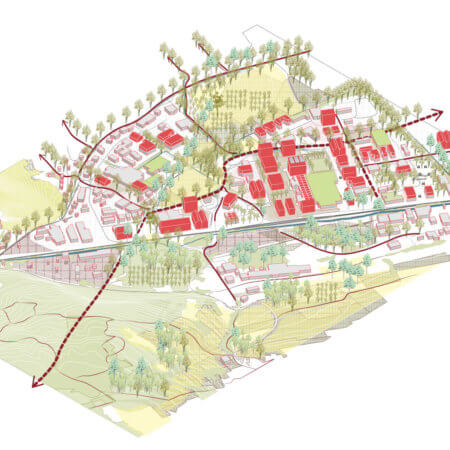 Committee for Architecture, Planning and Environment (CAUE) of Haute-Savoie and Greater Annecy conurbation
Taktyk, Repérage Urbain, Benjamin Pradel, Martin Etienne
AREP has been carrying out a prospective study for the ecological transition of the Greater Annecy area by 2050.
With its lake, its mountains, its economic activity zones and its natural and agricultural areas, the Greater Annecy area is attractive. Over the past 50 years, its population has doubled. The region needs to reinvent its path forward to meet the current and future environmental and demographic challenges that put it under strain. How can the region adapt to the challenges of tomorrow? How can it become a shining example in terms of sustainable development?
These were the questions asked by the Committee for Architecture, Planning and Environment (CAUE) of Haute-Savoie and by the Greater Annecy conurbation. They tasked AREP with carrying out a prospective study aimed at analyzing the specific features of the Greater Annecy area and exploring its potential resilience. We have imagined three possible futures, three scenarios for the ecological transition of the Greater Annecy area by 2050 revolving around the idea of the archipelago, an idea which is very present in the imagination of local authorities and residents.
The three paths are deliberately distinctive and are supported by narratives that invite people to get involved:
The "scattered archipelago", a scenario that does not fundamentally question the current model but seeks to limit its effects through technologic innovation.
The "negotiated archipelago" scenario, where development relies on the strong cooperation with the neighboring areas mediate scenario, thus questioning the notion of archipelago on a larger scale.
The "archipelago of the commons" scenario, which explores how land-use planning could support a profound shift in lifestyles.
At the end of this project, the local authorities should have a wider vision of the Greater Annecy model and its potential for development and change in the future. The prospective elements we provide and the transition metrics we use to compare the three scenarios will help local authorities to make informed decisions regarding the strategic orientations of the conurbation and define an operational framework for the projects to come.
This prospective study sits between collective imaginary and metrics and ushers in a new era of regional planning. After a first period focusing on functional specialization and a second age that saw cities pitting against one another in a race for attractivity, the time has now come to converge towards common climatic targets while taking into account the economic issues.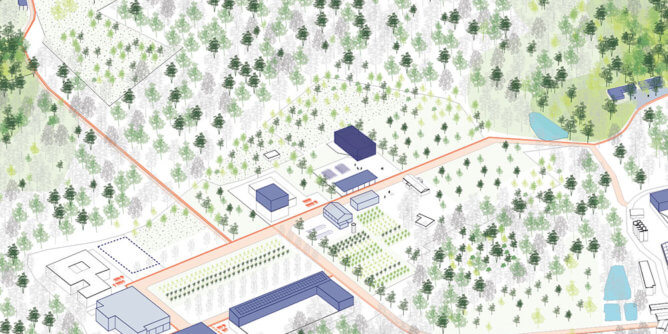 Read more about the project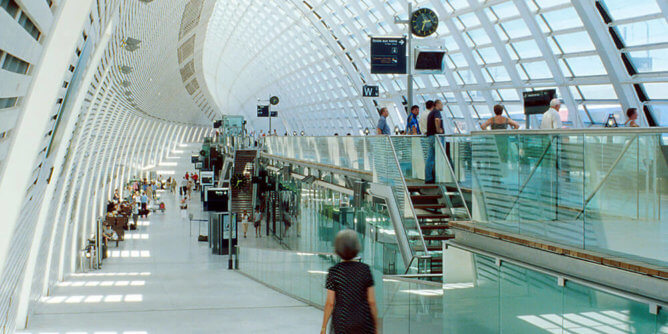 Avignon high-speed train station
Read more about the project