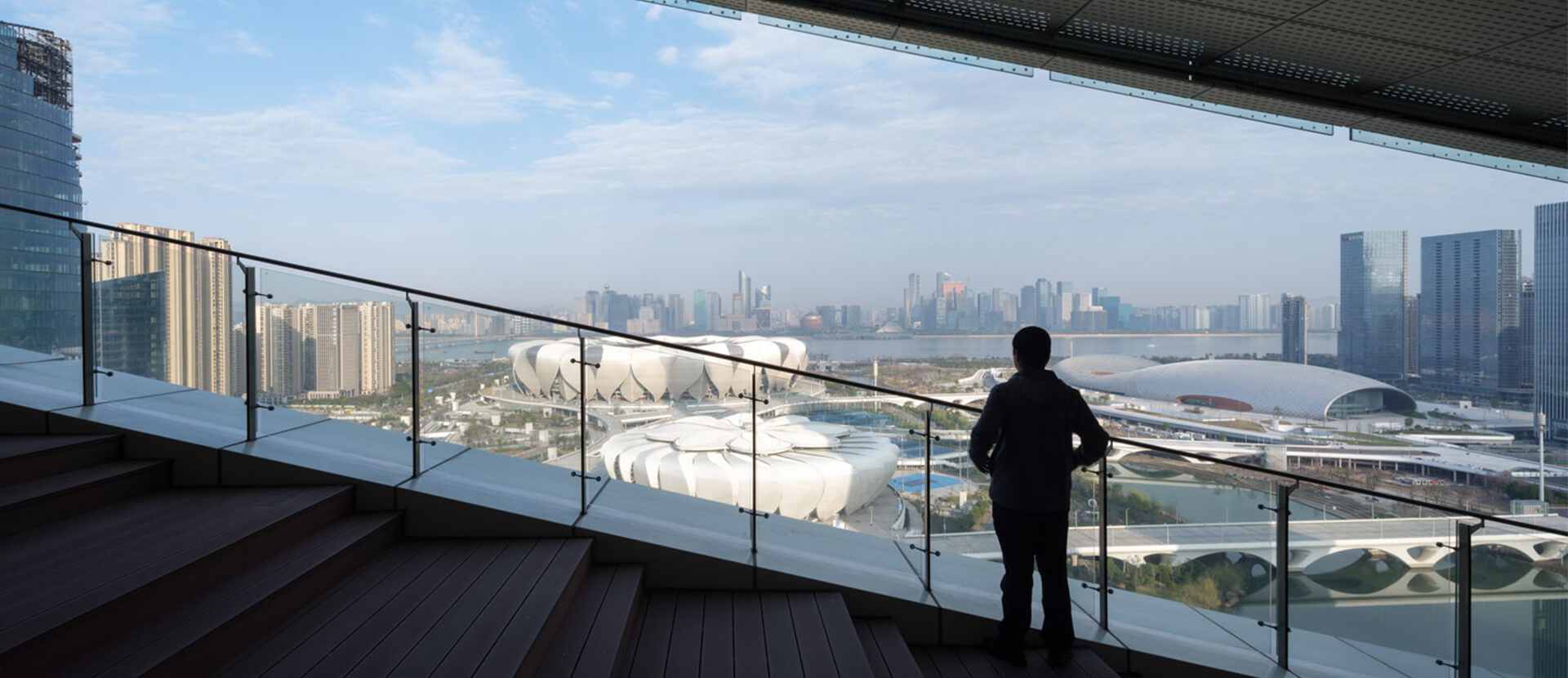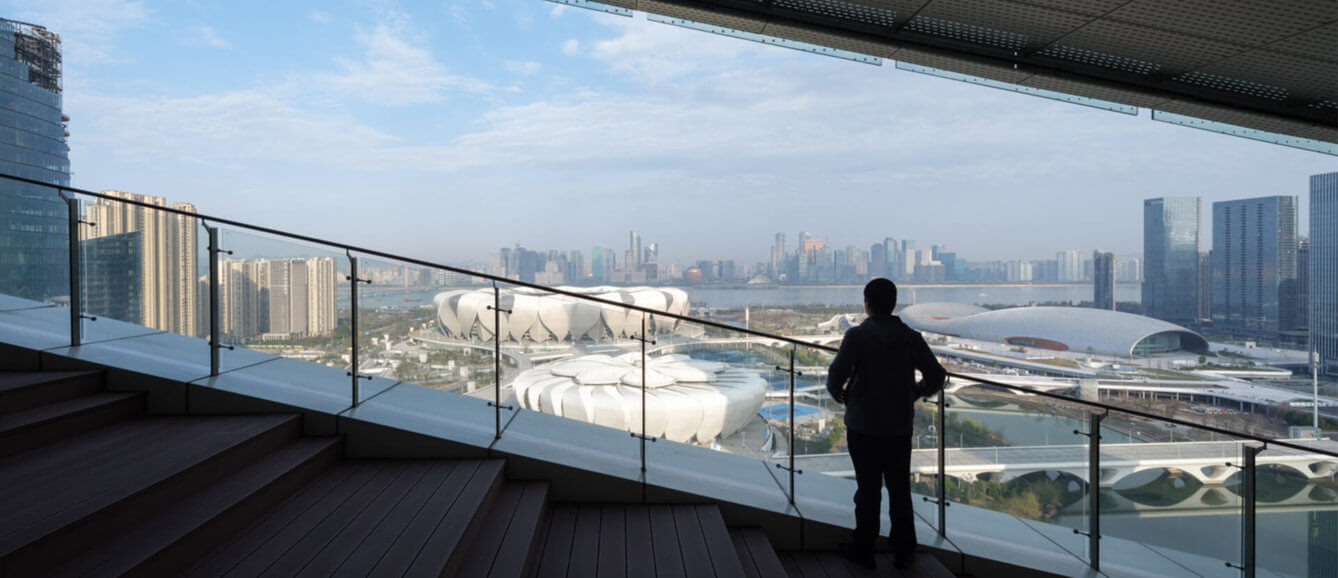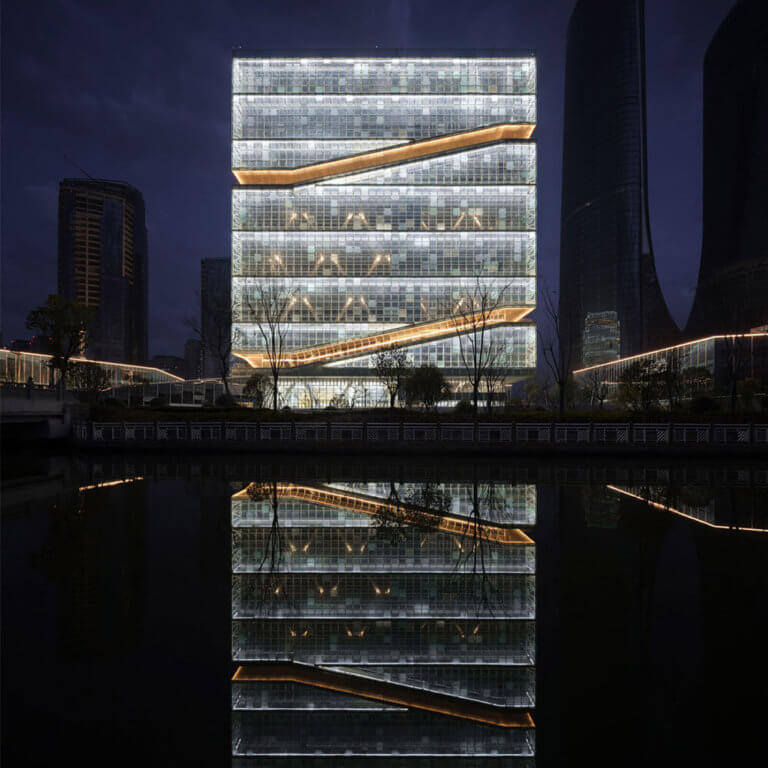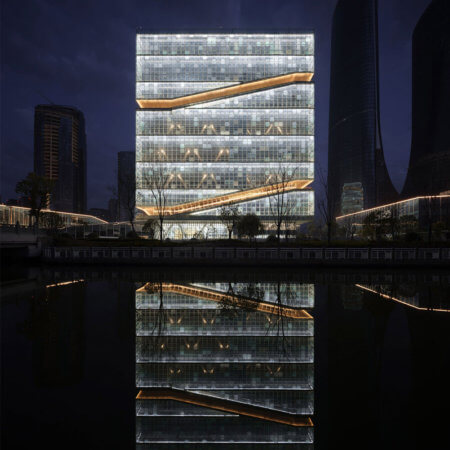 AREP / photographer: Rudyku

AREP / photographer: Rudyku

AREP / photographer: Rudyku

AREP / photographer: Rudyku
Hangzhou Olympic and International Expo Center Construction Investment Co.
HZDI (Hangzhou Design Institut), Map3
AREP designed for the city of Hangzhou a large public sports facility intended to host the 2022 Asian Games.
The "sports tower" sits on 84×84-metre square base. The tower accommodates sports facilities on eight levels and a striped ramp leads pedestrians up to the rooftop belvedere. The Sports Tower stacks sports facilities on eight levels while the planted ground level accommodates other facilities (hotel, clinic, etc.) among sunken gardens and terraces stretching out in the continuity of the metro station.
A public, pedestrian-only ramp connects all levels, leading visitors from the park to the roof. This ramp, which is independent from the lifts and interior stairs, has a dual function: it acts both as a walkway offering sweeping views of the old town of Hangzhou and as a symbol.
The building marks the entrance to the new urban center and, from a technical point of view, addresses several specific constraints related to sports practice: Floor to floor height is 12.60 metres, which allows for the nine-metre ceiling height, necessary for ball games.
Thermal comfort is ensured through carefully studied stratified air-conditioning systems, as temperature in the sports areas must not exceed 17°C. The transparency of the building allows for natural light, thus reducing energy consumption.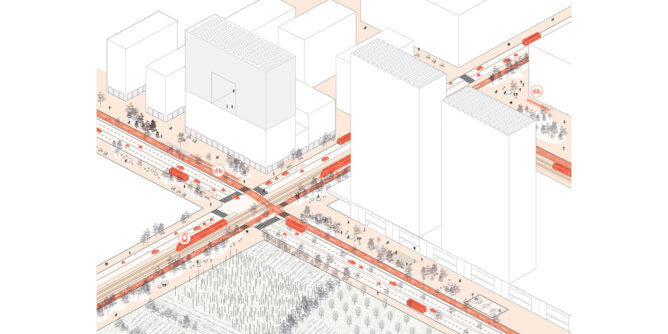 Read more about the project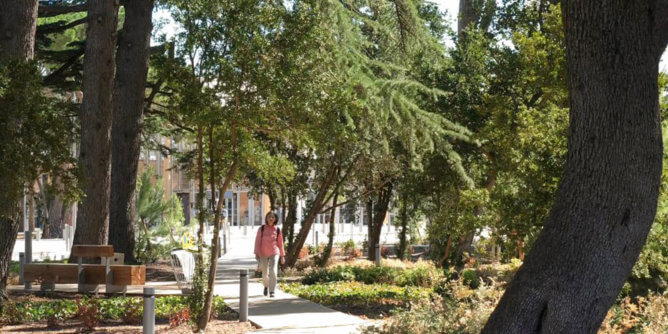 Nîmes-Pont-du-Gard train station
Read more about the project