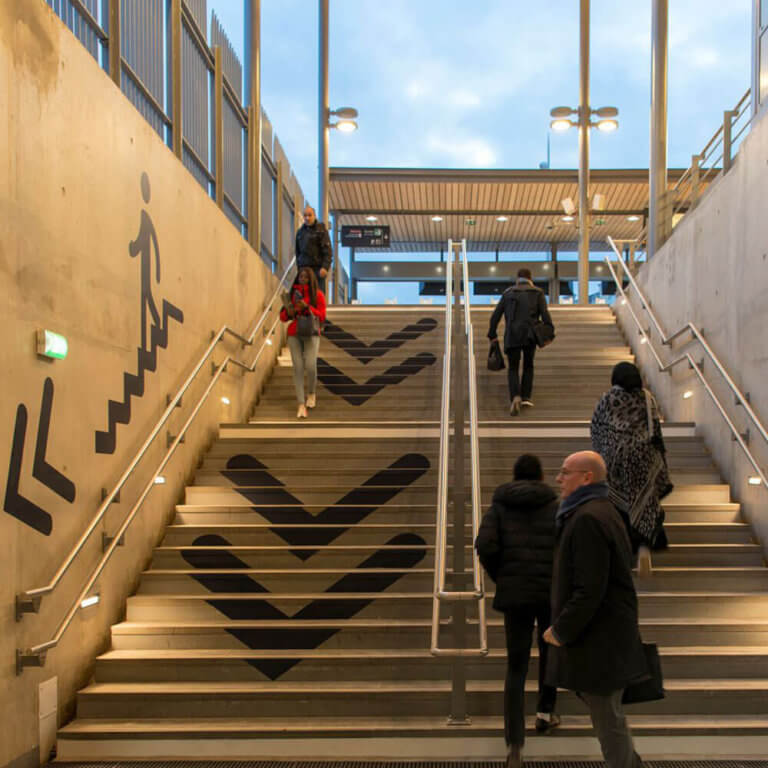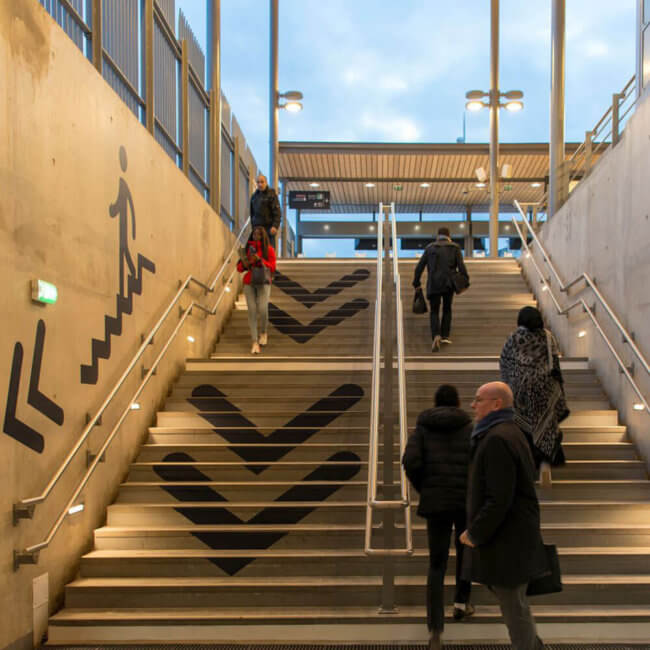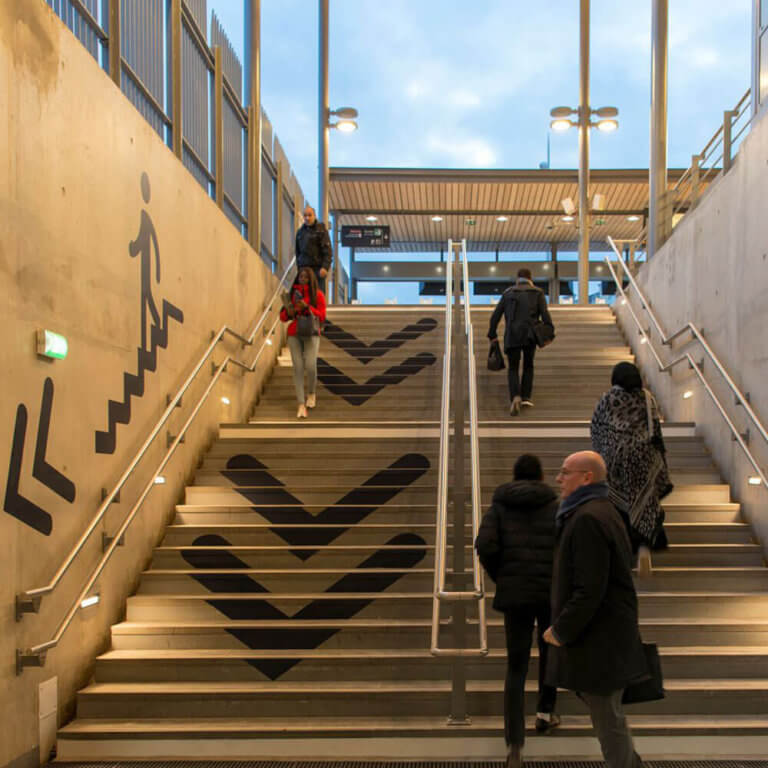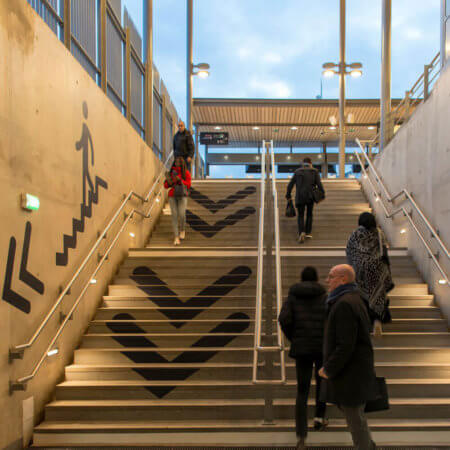 The Juvisy-sur-Orge interchange hub, access to the town hall - Descent staircase to the platforms (Nov. 2019) SNCF Gares & Connexions

AREP / Photographer: Mathieu Lee Vigneau
With almost 41 million passengers per year, the renovation of Juvisy station, the largest in the Paris region, addresses the issues of everyday mobility.
Juvisy station provides the only interconnection between the suburban lines (RER) C and D lines in the Paris region. It handles a particularly dense flow of passengers every day, who circulate in constrained and complex space. AREP's graphic designers have carried out extensive work on the so-called "Mass Transit" signage to enhance the passenger experience within this major intermodal hub.
A system of signage specific to the Paris region has been designed and rolled out on this pilot site. Information is no longer based solely on wayfinding, but displays a real graphic identity based on three structural elements:
Simplification and harmonization of passenger information
Use of hyper signs
Association of colors with exits to guide passengers around.
This project is part of the program to overhaul the signage and marking of 360 stations in the Paris region and meets the need to upgrade and harmonize all the stations that form part of the Paris region network.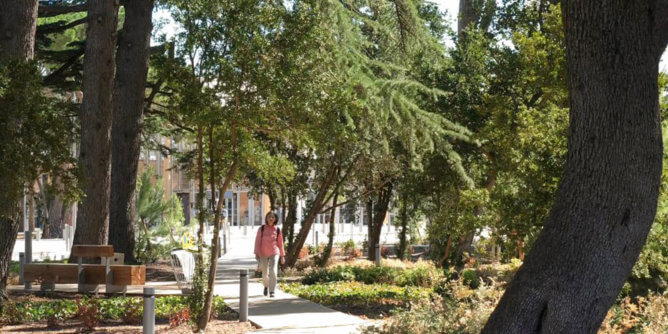 Nîmes-Pont-du-Gard train station
Read more about the project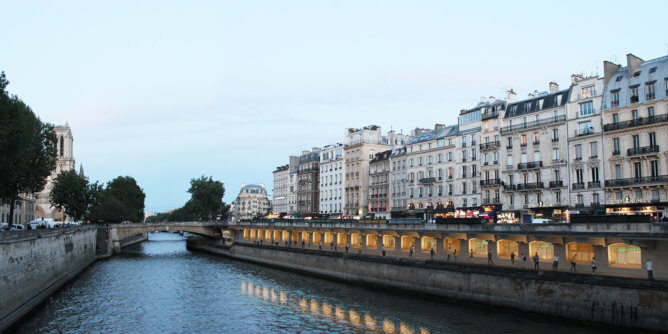 Saint-Michel-Notre-Dame train station
Read more about the project