Avignon high-speed train station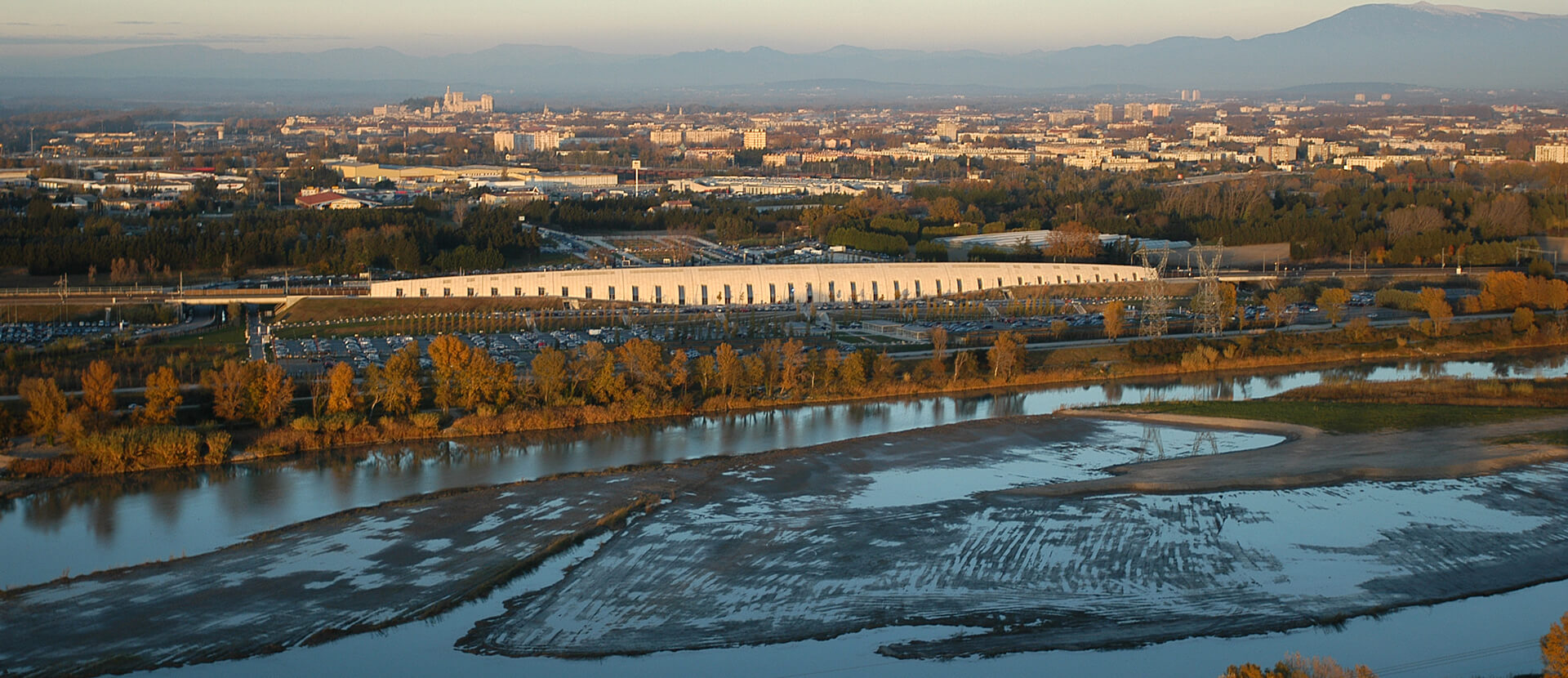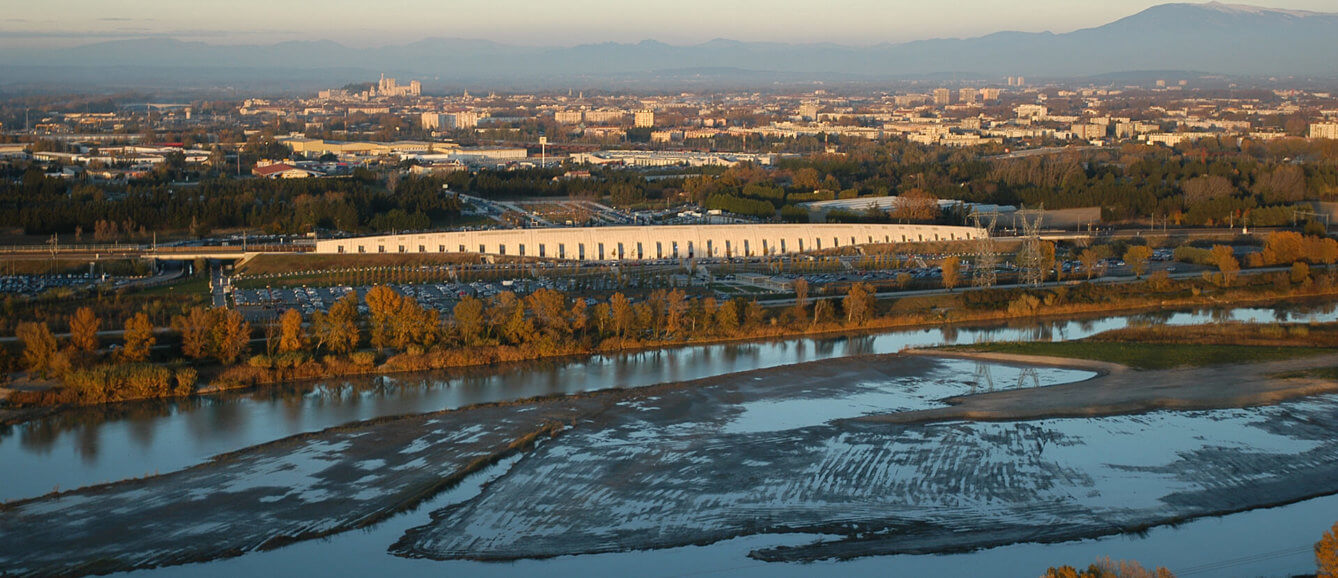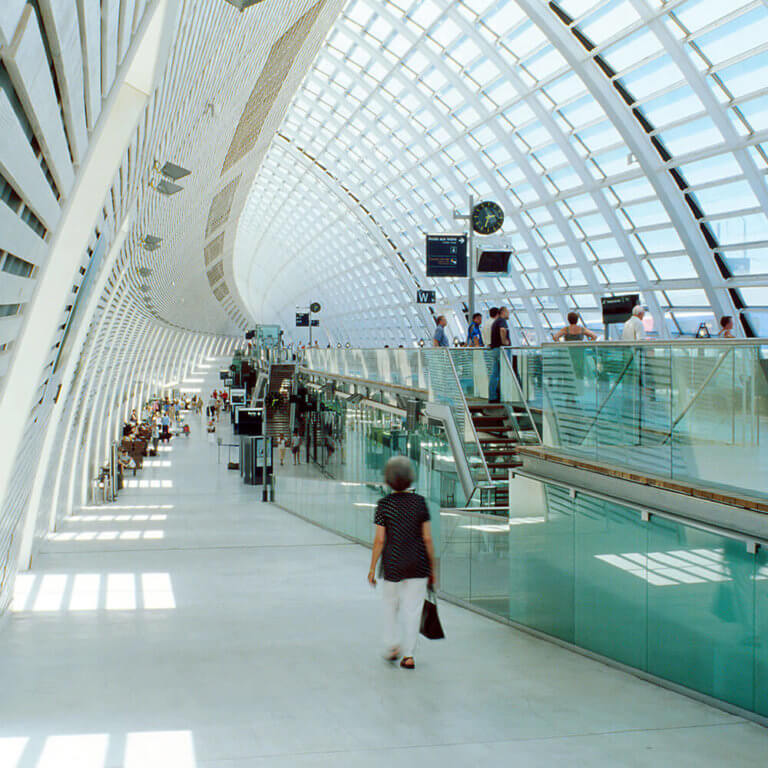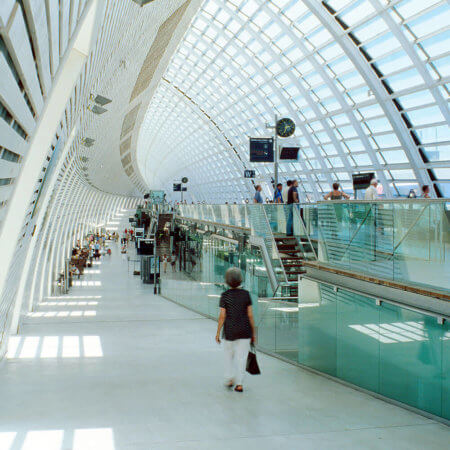 SNCF Gares & Connexions - AREP / Photographer: ALTIVUE

SNCF Gares & Connexions - AREP / Photographer: ALTIVUE

SNCF Gares & Connexions - AREP / Photographer: ALTIVUE

SNCF - AREP / Photographer D. Boy de la Tour

Avignon TGV station Mezzanine - travelers in the waiting area (June 2003)

SNCF - AREP / Photographer S. LUCA

Cross section of Avignon TGV station (Nov. 2016)

SNCF Gares & Connexions - AREP

Avignon TGV station (June 2003)

SNCF - AREP / Photographer S. LUCAS
SNCF Gares & Connexions, RFF
The Avignon TGV station protects users from climate hazards while maintaining a visual connection with the surroundings.
Built in 2001 on the Courtine peninsula, less than three kilometres from Avignon, this high-speed station is the centrepiece of a new business hub that stretches over 200 hectares at the area where the Rhône and Durance rivers meet. The site is subject to very strong climatic constraints, as the Mistral wind blows from the north and the sun shines through from the south. AREP designed two 400-metre-long structures along the open-air platforms to protect passengers. The two buildings are set on the rail track embankment.
The geometry reflects the heat of the South. The outer curve features stone, while the interior is made of white stained wood. On the opposite side, the transparent façade protects from the wind and allows views of the sky and the city. The mezzanine level accommodates the waiting area and has been designed as a pre-positioning system: passengers can stand or sit along the platform, in front of their carriage, while being sheltered. The station, designed as a "garden station", features various species, such as plane trees, cypresses, tulip trees, almond trees, and umbrella pines to restore local biodiversity and set the stage for the renewal of the city.
Avignon high-speed train station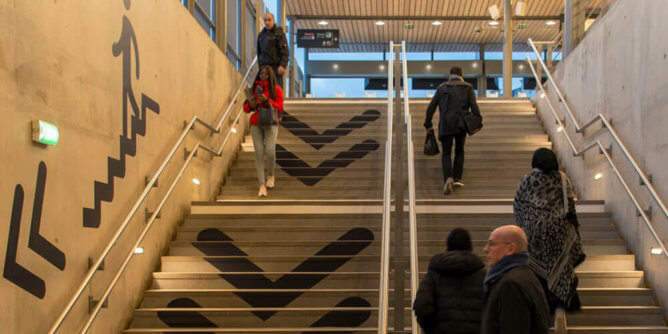 Read more about the project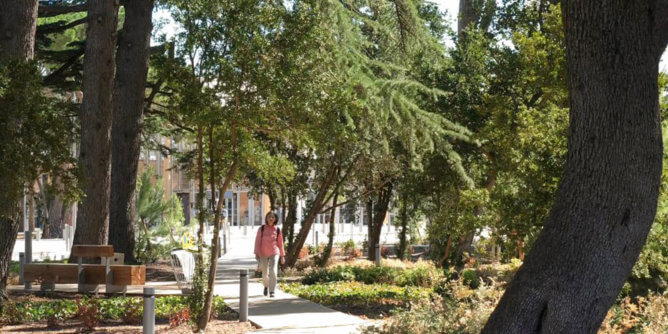 Nîmes-Pont-du-Gard train station
Read more about the project