Pont de l'Alma train station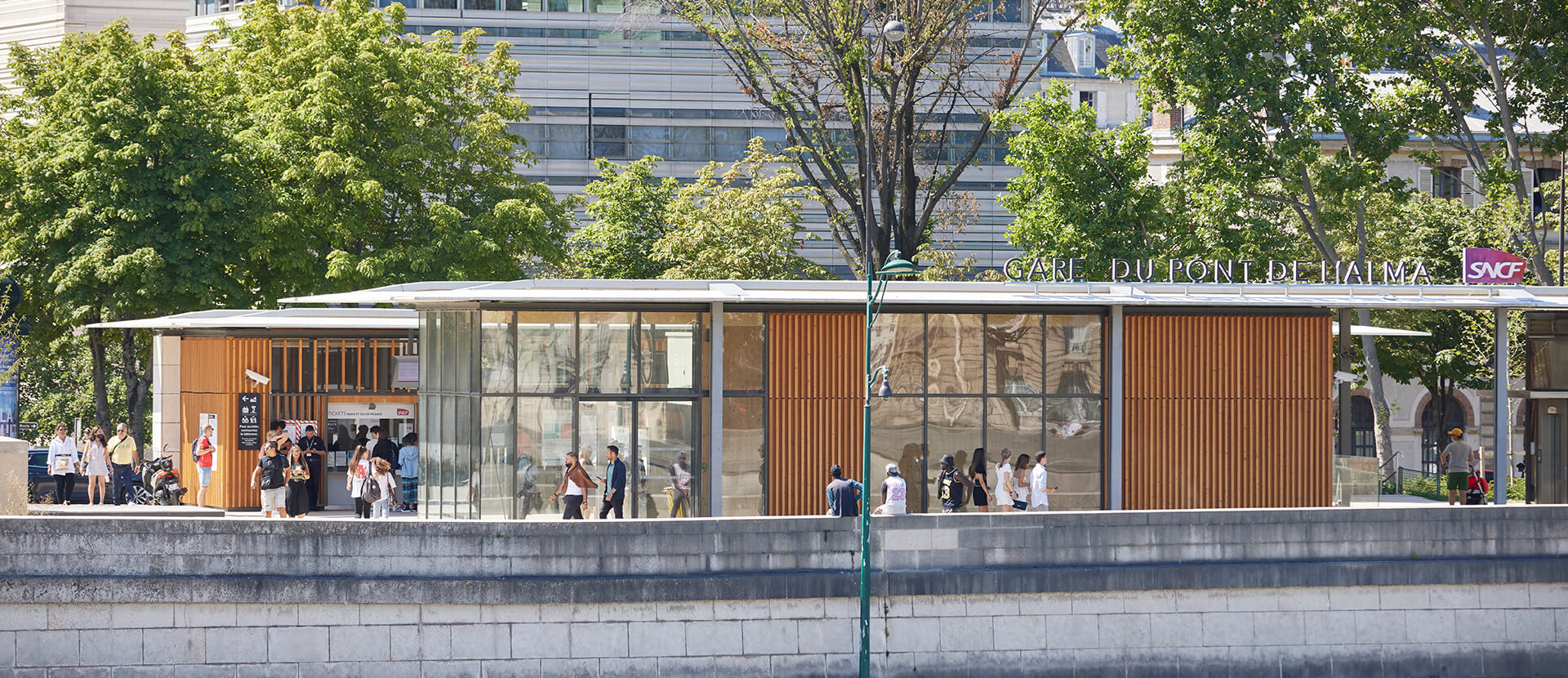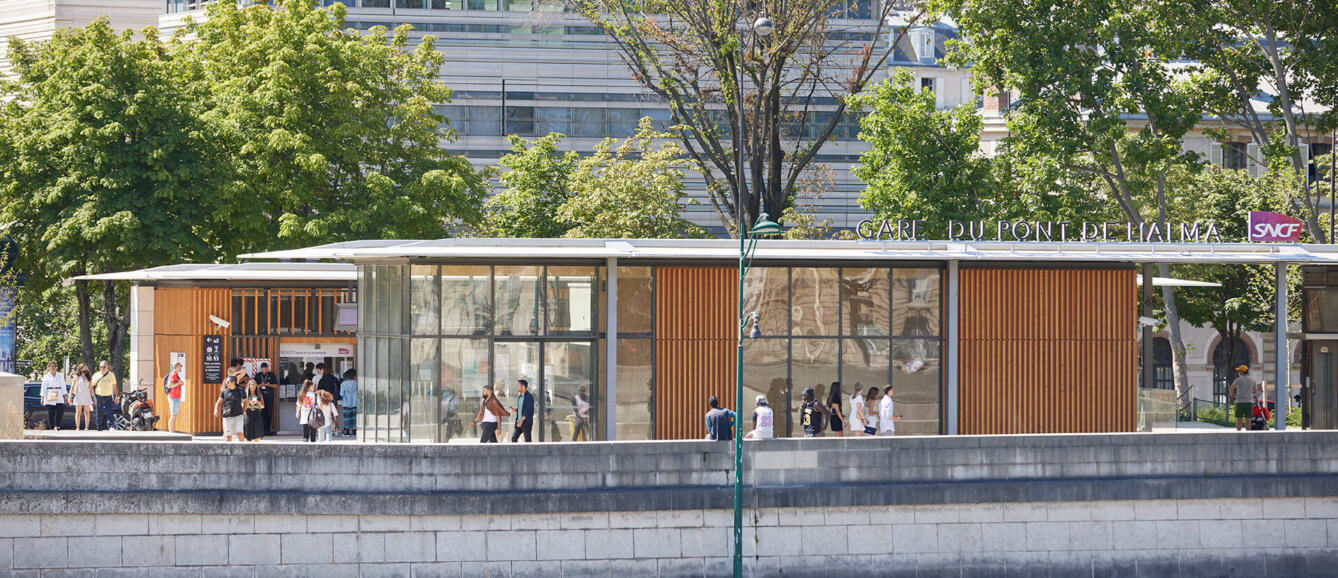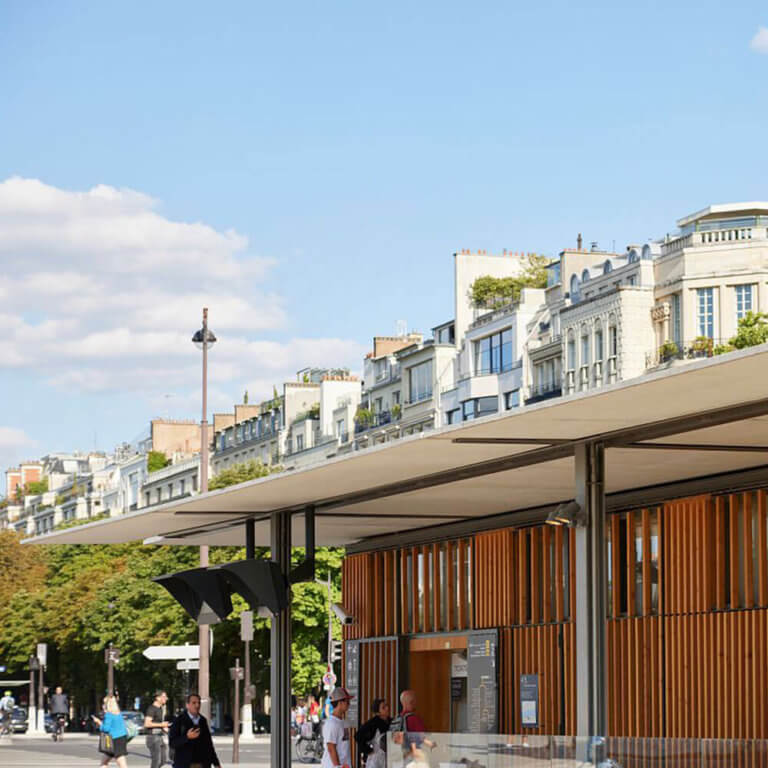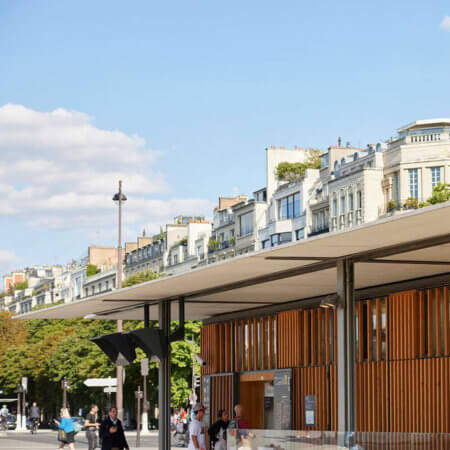 AREP/ Photographer: © Maxime Huriez

AREP/ Photographer: © Maxime Huriez

AREP/ Photographer: © Maxime Huriez

AREP/ Photographer: © Maxime Huriez

AREP/ Photographer: © Maxime Huriez
For the renovation of the Pont de l'Alma station, located near the Eiffel Tower, AREP has sought to integrate the building seamlessly into the landscape, to highlight its architectural features and to create new landscaped surroundings.
The challenge of the project was to create consistency between the passenger building and the elevated walkway to encourage soft mobility, but also to give the building a place and function within the public space. Both open and understated, the station blends seamlessly into the landscape of the Seine banks. By revealing the stone walls and paying special attention to lighting, the project highlights the interior features of the station.
To preserve the perspective created by the banks of the Seine, two pavilions have been built. They fulfil a dual purpose: to bring together the various passenger services in a coherent manner and to increase the legibility of the access points to the riverbanks which extend under the promenade along the Seine. The first pavilion accommodates the ticket office as well as the adjoining premises; the second houses a commercial space opening onto the Seine. We have used our knowledge of the Parisian landscape to ensure that the renovation blends seamlessly with the surroundings while adding trees and plants.
Pont de l'Alma train station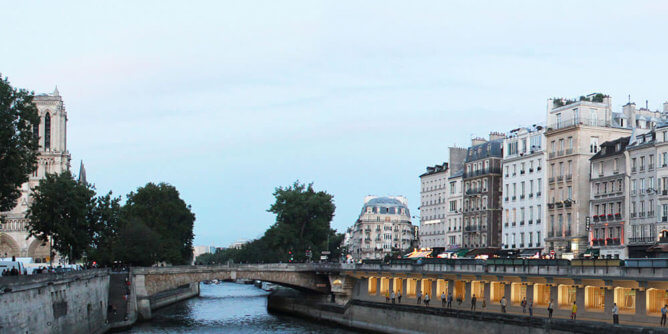 Saint-Michel-Notre-Dame train station
Read more about the project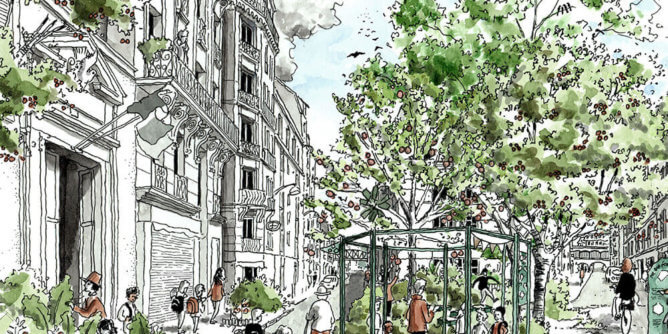 School streets initiative
Read more about the project