School streets initiative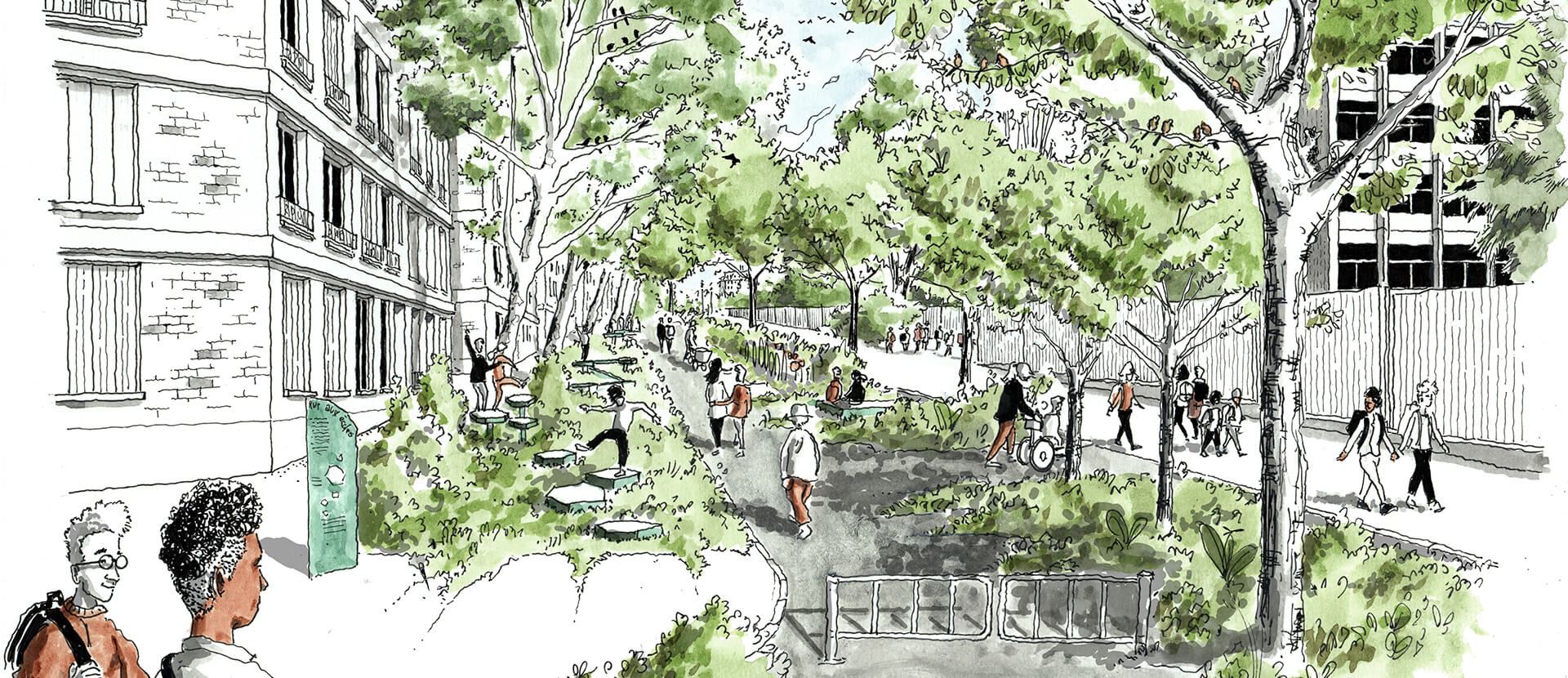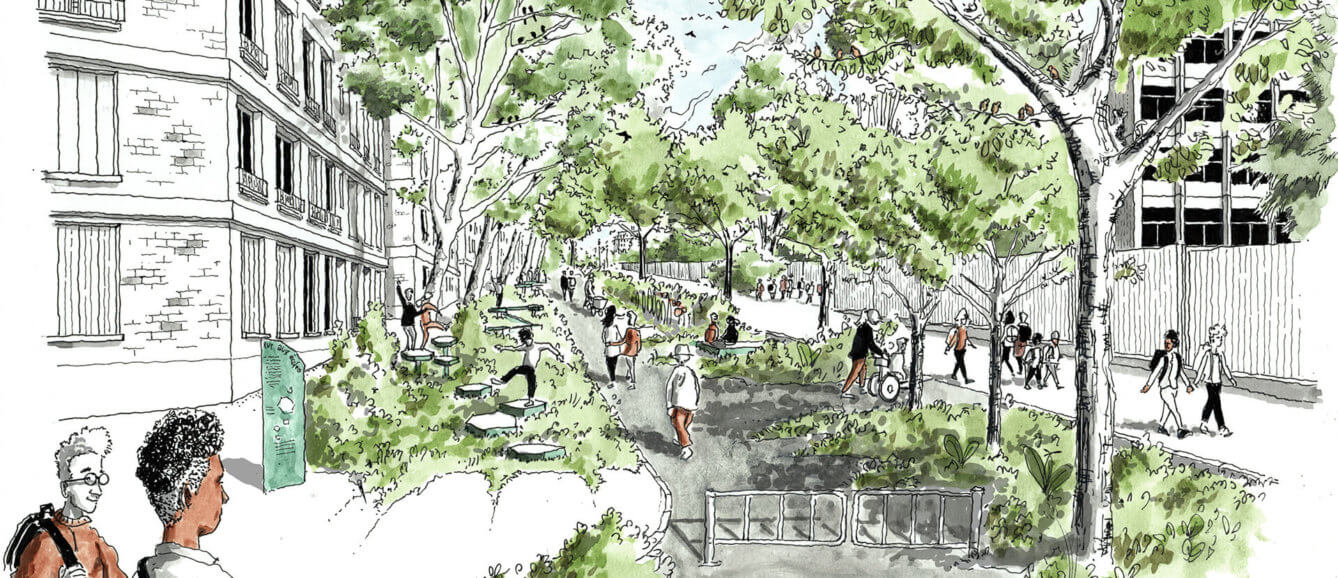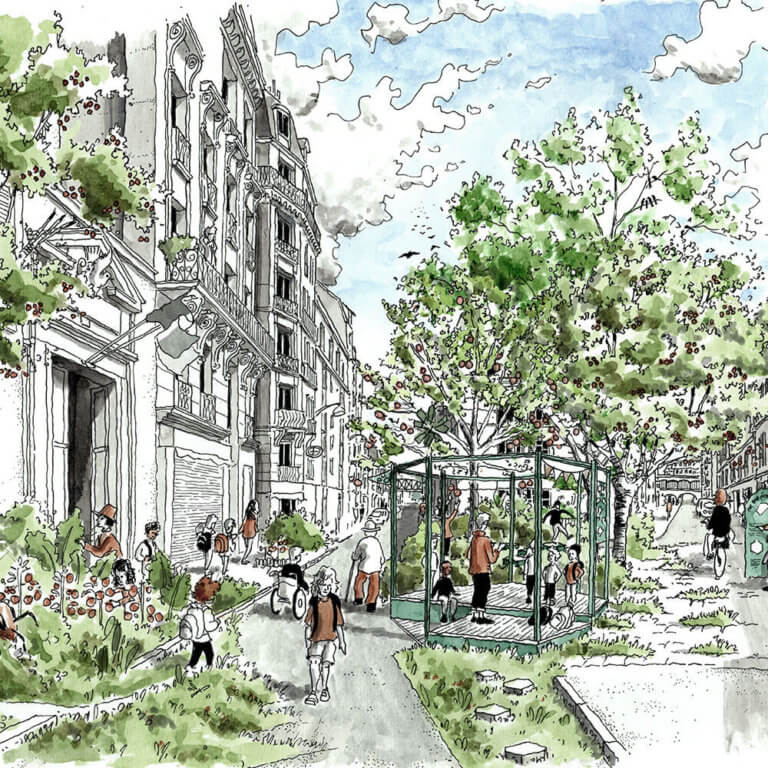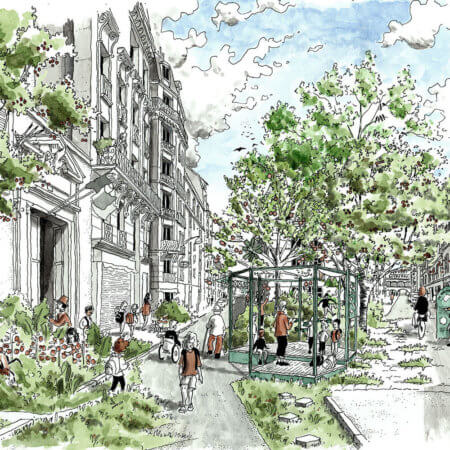 Illustrator: Gaëtan Amossé

Illustrator: Gaëtan Amossé
AREP assists the City of Paris in implementing schemes aimed at pedestrianizing and restricting motorised traffic in the streets around the capital's nursery and elementary schools. The goal is to create child-friendly public spaces.
In parallel with the design and creation of street prototypes around schools for the City of Paris, AREP explored the place of children, and generally the place of the different age groups in public space. The goal is to imagine how people can reclaim public space so that the city becomes a highly walkable place.
The idea is to create an ecosystem where school streets provide favourable conditions for various uses and can accommodate different profiles at different moments of the day.
The school streets project in Paris consists in:
Proposing new codes, new rules of the game (learning outside the class, urban gardening, sports practice in public space…)
Playing with context and blurring boundaries
Reclaiming space through greening and reintroducing biodiversity in the city
Amplifying uses and fostering social ties at different moments of the day
Blending in the Parisian identity and what is already there.
School streets initiative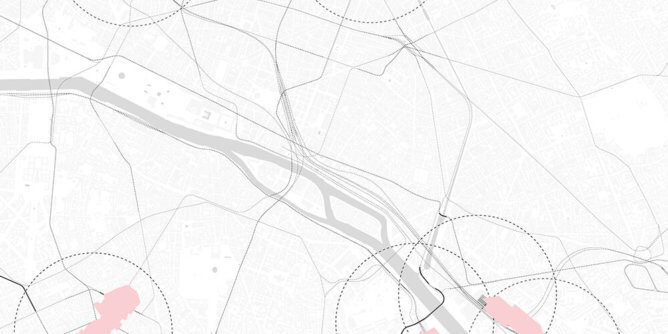 A bioclimatic atlas of Paris train stations
Read more about the project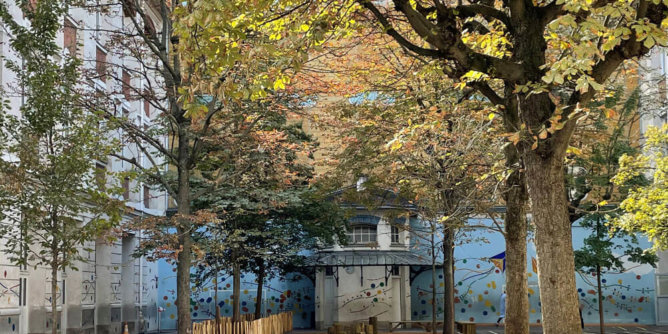 Read more about the project