Lyon's Urban logistics hub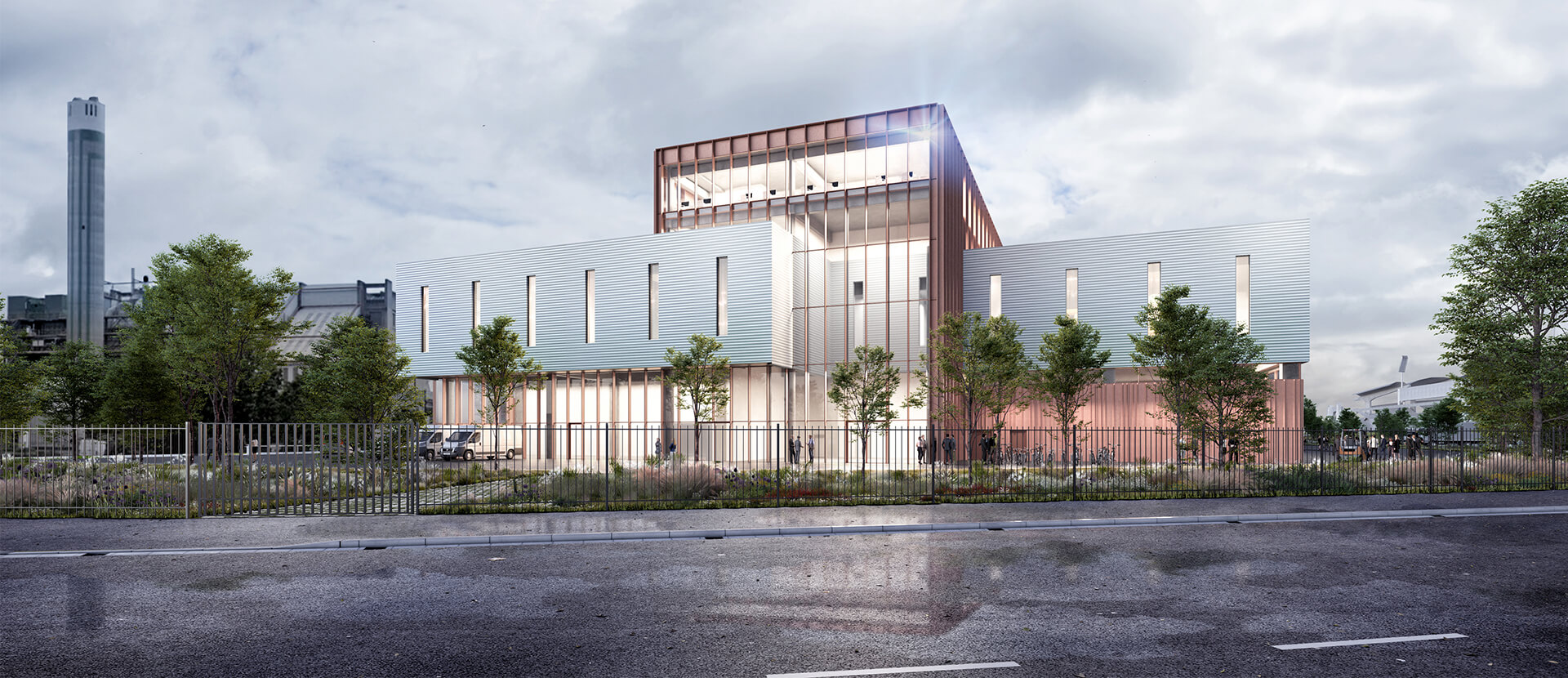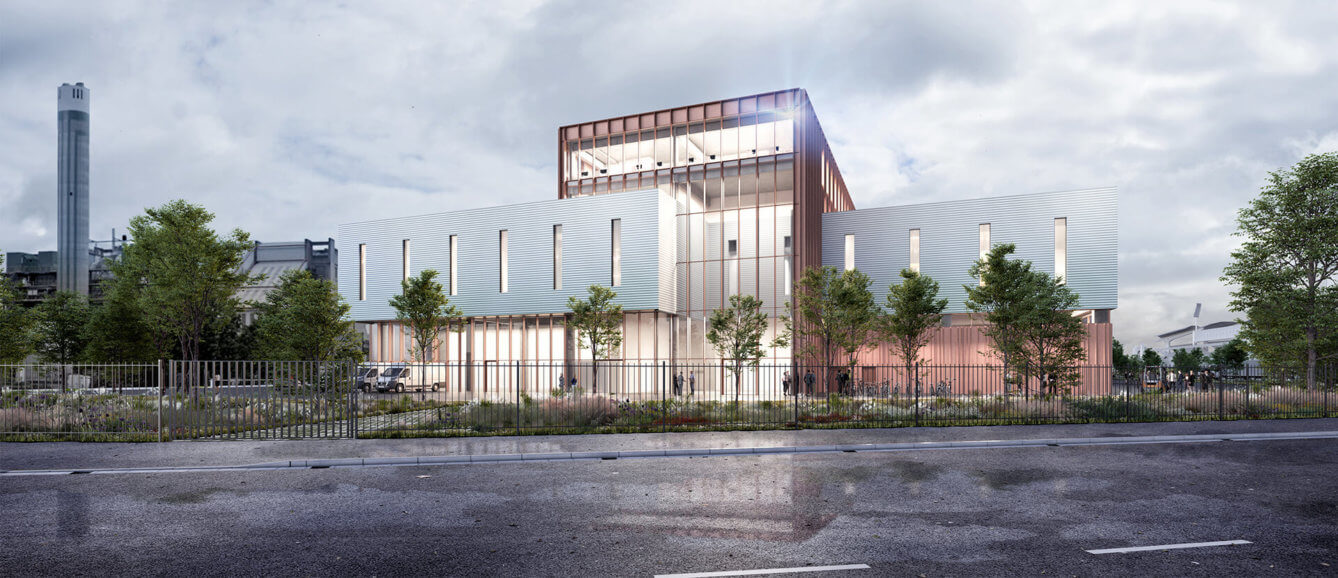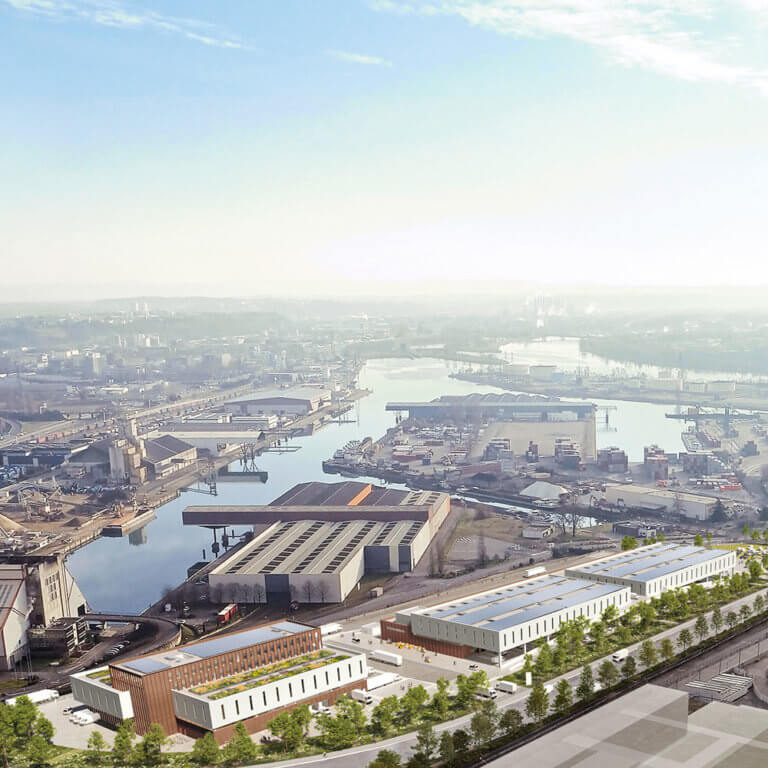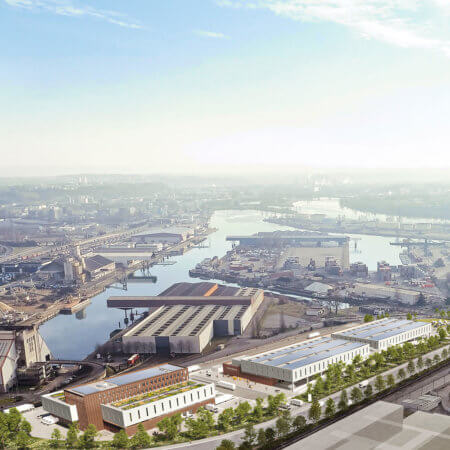 Lyon Logistics Hotel Perspective (April 2020)

AREP / Illustrator : INUI

AREP / Illustrator : INUI
Lyon's Urban Logistics Hub (ULH) project aims to meet the challenge of moving goods around the city in a carbon-free manner and of integrating logistics facilities in the urban landscape, thus addressing the issues of congestion and pollution caused by last-mile deliveries.
Located in the heart of the city, the Edouard Herriot port is a major strategic site. As a transit and distribution hub, it enables the movement of goods that arrive by rail, river and road. The goods are first sorted and grouped together and then dispatched across the entire metropolitan area via environmentally friendly and carbon-free distribution methods. The Urban Logistics Hub project, led by AREP, comprises the construction of a logistics hub which, due to its flexible space organization, will have the capacity to accommodate all projects, from small-scale artisan projects to those of large operators. The hub has been designed to blend seamlessly with the environment and be consistent with the ongoing urban transformation of the Gerland district.
The project includes two buildings, the North and South blocks, rising in the center of a plot of land on the port. The North building marks the entrance to the site. The South building, on the other hand, features a sleek architectural design with graduations of rhythms and volumes. The distinctive feature of this logistics hub in a dense urban environment is that it extends over several levels comprising logistics spaces, truck maneuvering areas, ramps and offices stacked upon one another, intertwined. More than 26,000 m² will be dedicated to all the functions that the city needs: reception, sorting, crossdocking, last-mile distribution, order and delivery routes preparation, remote storage for retailers and artisans, integrated solutions for e-commerce trade flows, etc.
Design flexibility allows the modular buildings to evolve over time to adapt to the needs of logistics actors: warehouses can be converted into workshops which can then be used as office spaces and vice versa.
Lyon's Urban logistics hub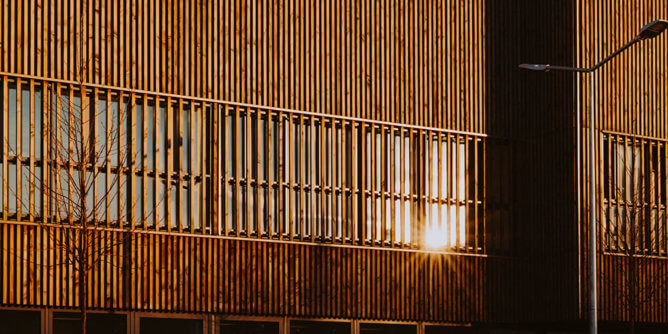 Versailles maintenance facility
Read more about the project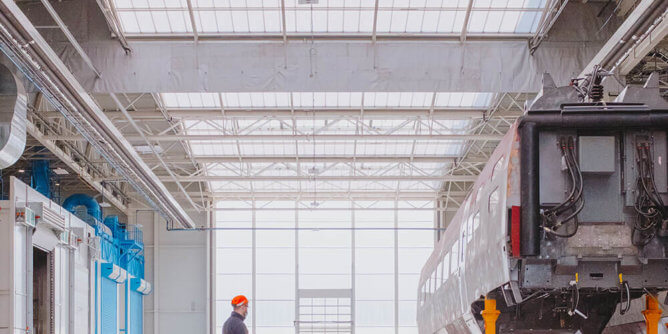 Hellemmes maintenance facility
Read more about the project