Hellemmes maintenance facility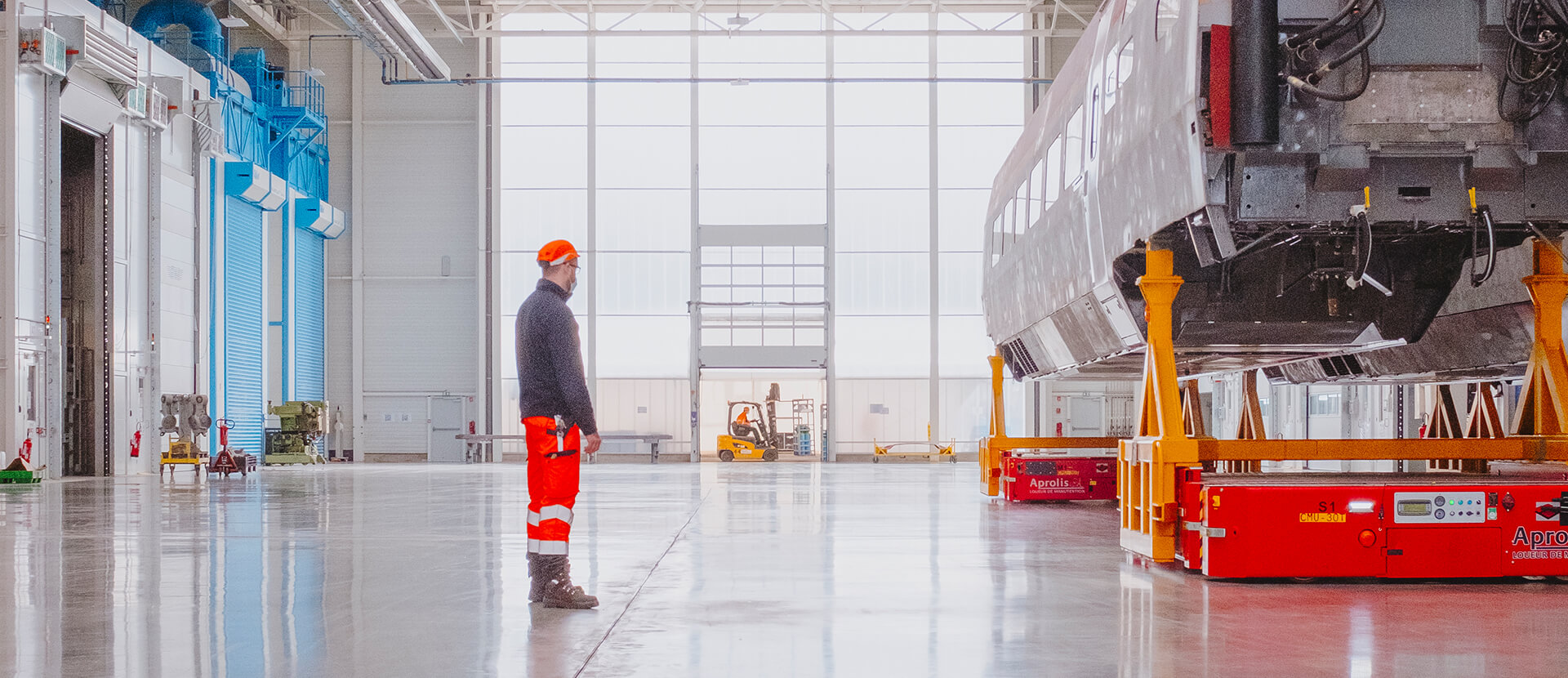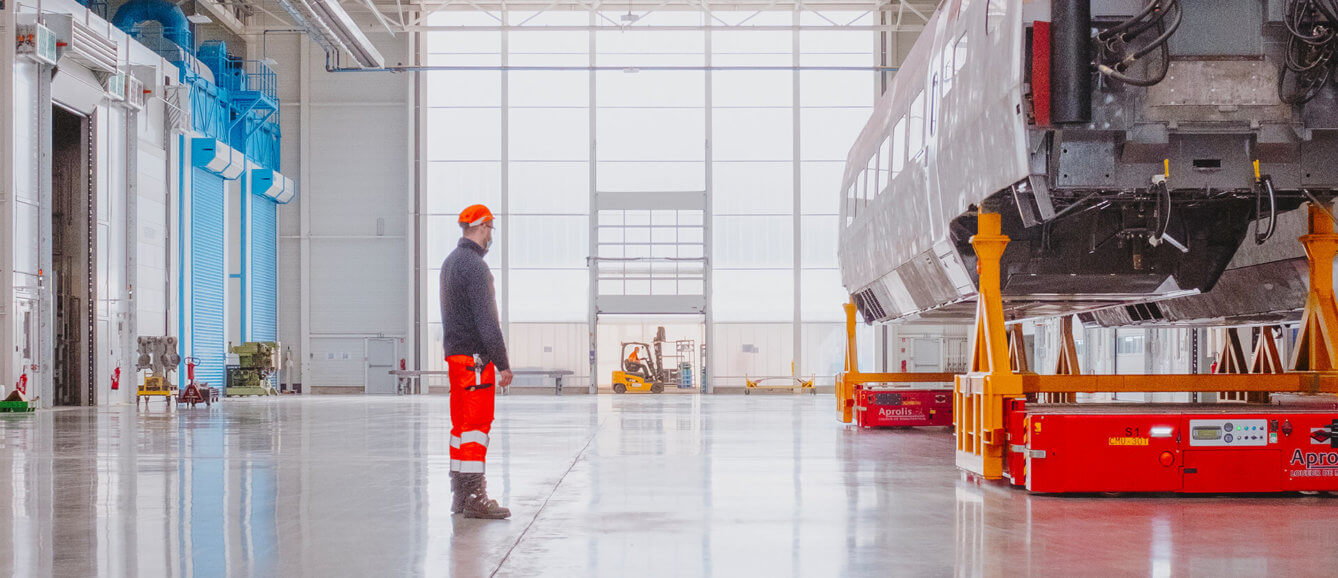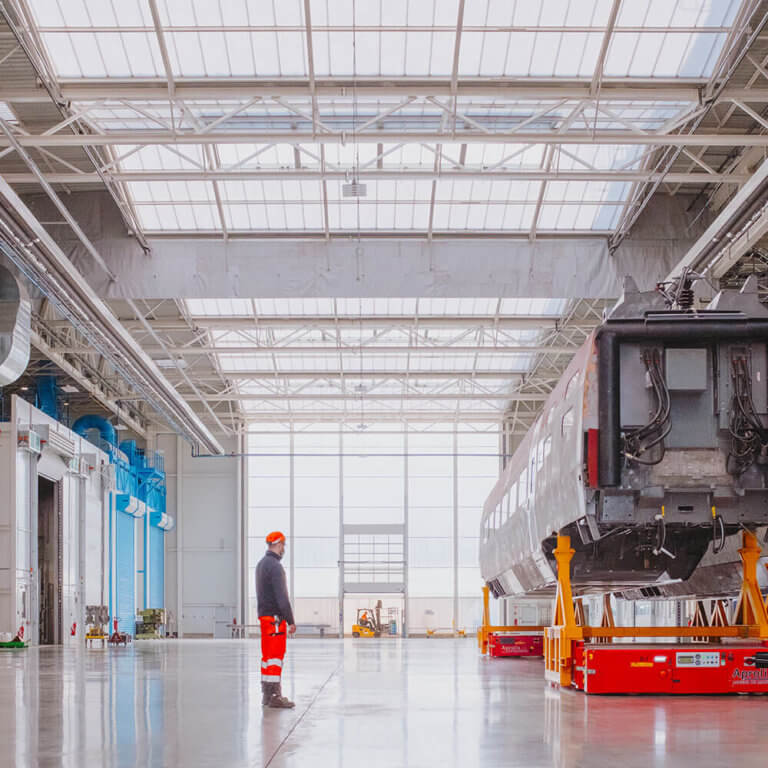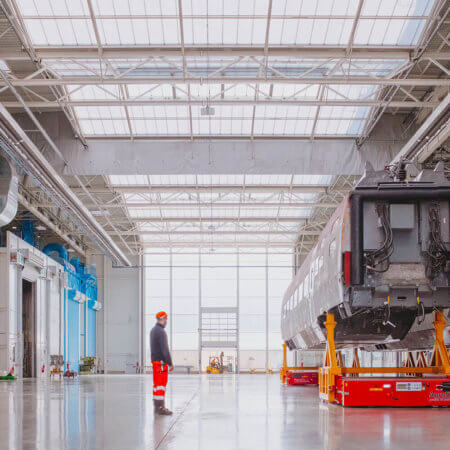 AREP / Photographer: Letizia Le Fur

AREP / Photographer: Letizia Le Fur

AREP / Photographer: Letizia Le Fur

AREP / Photographer: Letizia Le Fur
AREP is reinventing solar-powered industrial buildings through solar panel-equipped 6,000-square-metre roof.
AREP is one of the French leaders in railway maintenance facilities with more than twenty years of experience in the field. Now we are taking this type of buildings to a new level by implementing a post-carbon approach to their design.
With a surface area of 24,000 m² and a height of 18 metres, the Hellemmes maintenance facility handles all operations on "mid-life" high-speed Duplex trains in one place. For this purpose, high-speed train carriages are taken apart and completely refurbished. The building concentrates the railway maintenance process in one facility and features innovative technologies while achieving energy performance and a reduced carbon footprint.
The metallic structure of the facility frees the main volume from any posts thanks to a 60-metre span and a 13.50-metre free height, giving a lace-like effect to the lightweight, elaborate framework. The goal of the project was to design a modular space, allowing the building to change over time and to integrate new technologies. A series of skylights, combined with a 30-metre glass roof, let natural lighting in, reducing the need for electric lighting and ensuring a comfortable temperature.
Hellemmes maintenance facility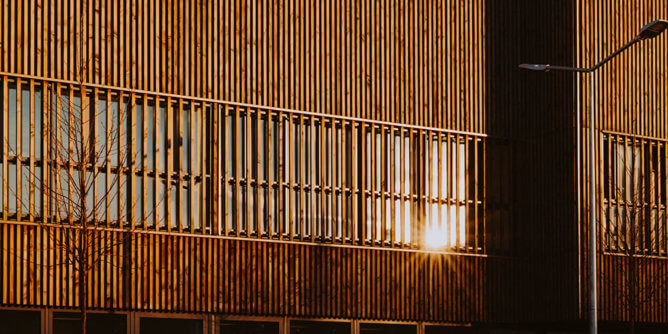 Versailles maintenance facility
Read more about the project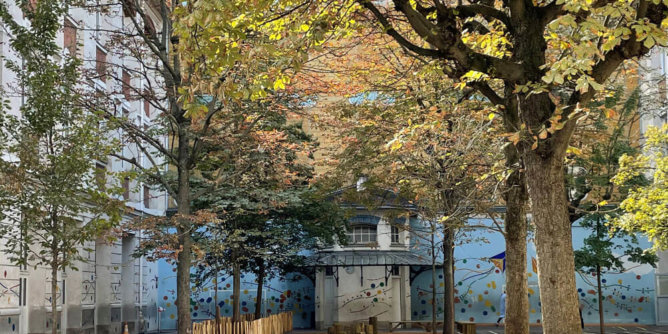 Read more about the project