Saint-Jean-de-Maurienne train station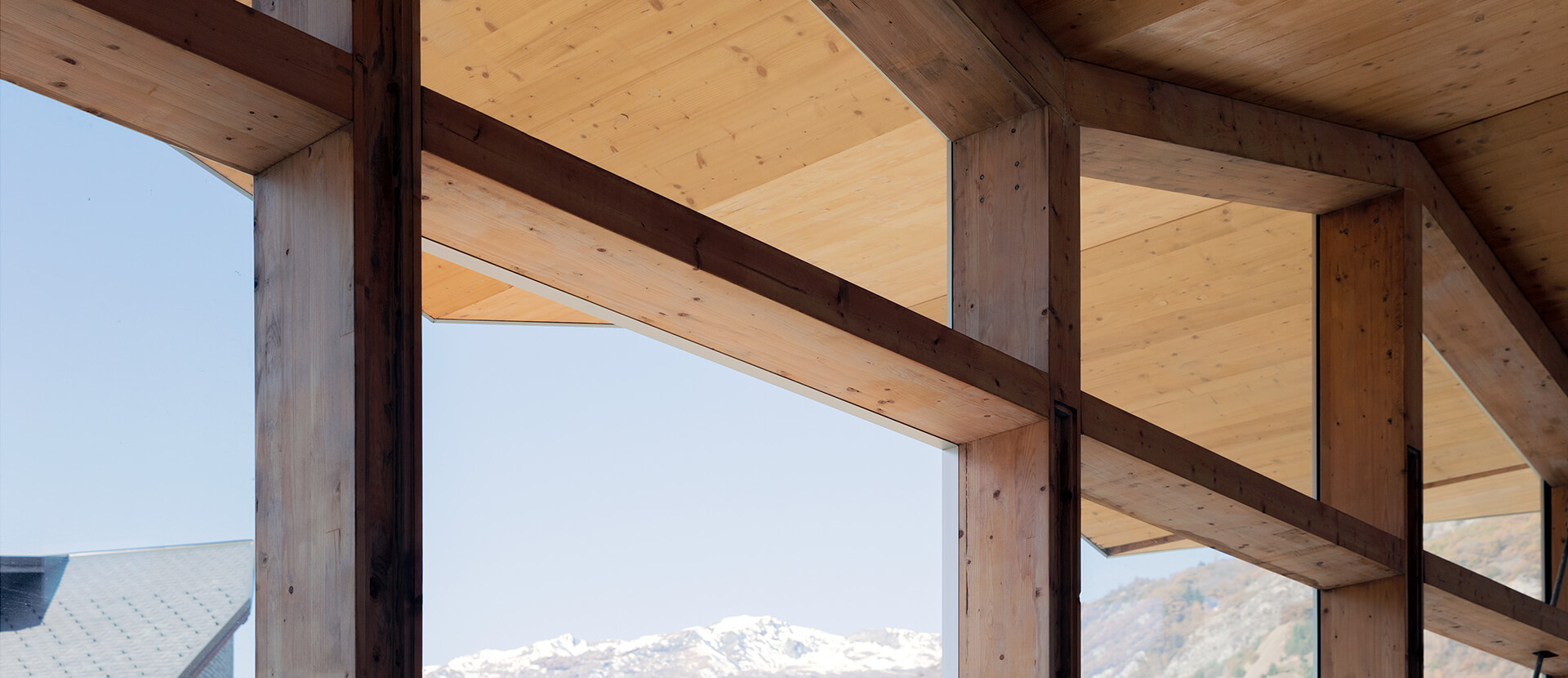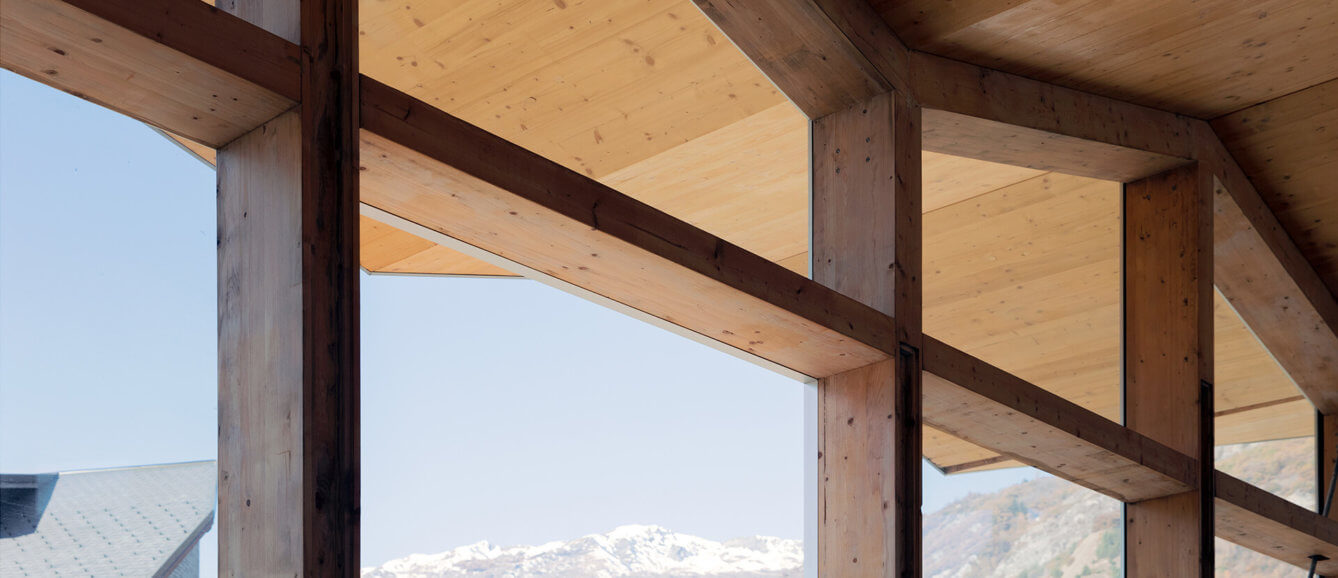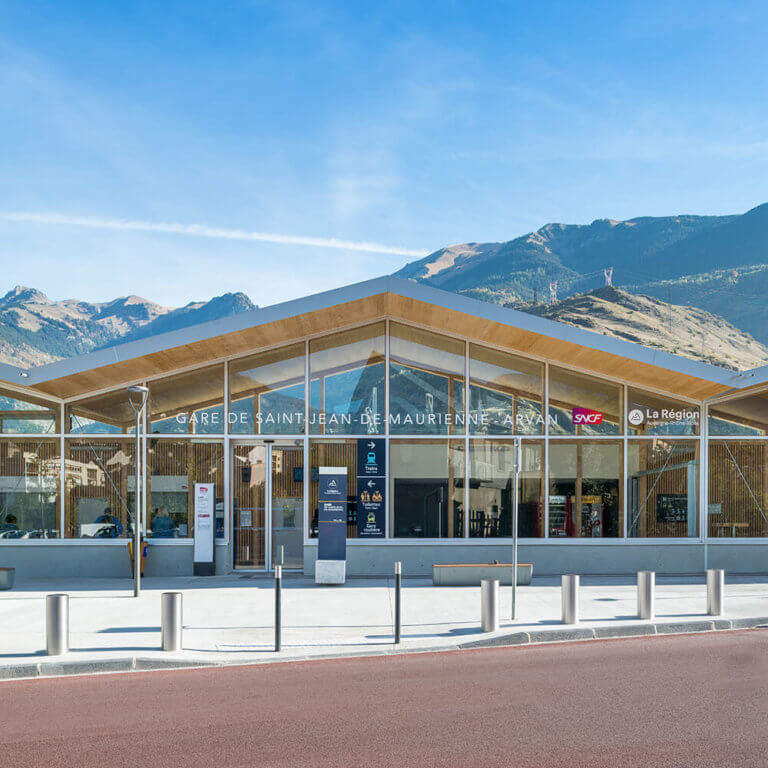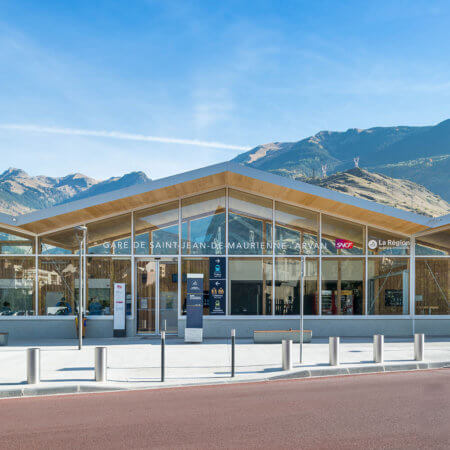 Intermediate interchange hub in the station works phase, Saint-Jean de Maurienne - Detail (Nov. 2021)

AREP / Photographer: Martin Kollar

Intermediate interchange hub in the station works phase, Saint-Jean de Maurienne - Glazed facade (Nov. 2021)

AREP / Photographer: Martin Kollar

Intermediate interchange hub at Saint-Jean de Maurienne station - (Oct. 2022)

© Sandrine RIVIERE

Intermediate interchange hub in the station works phase, Saint-Jean de Maurienne - Detail of the platform shelter (Nov. 2021)

AREP / Photographer: Martin Kollar

Intermediate exchange hub in the work phase of the station, Saint-Jean de Maurienne - Dock shelter (Nov. 2021)

AREP / Photographer: Martin Kollar

Intermediate exchange hub in the work phase of the station, Saint-Jean de Maurienne - Dock shelter (Nov. 2021)

AREP / Photographer: Martin Kollar

Master plan of the Saint-Jean-de-Maurienne station, temporary PEM project (Feb. 2018)

AREP

Intermediate interchange hub at Saint-Jean de Maurienne station - The glass facade (Oct. 2022)

© Sandrine RIVIERE

Intermediate interchange hub at Saint-Jean de Maurienne station - The hall (Oct. 2022)

© Sandrine RIVIERE

Intermediate interchange hub at Saint-Jean de Maurienne station - The hall (Oct. 2022)

© Sandrine RIVIERE

Intermediate interchange hub at Saint-Jean de Maurienne station - Waiting area (Oct. 2022)

© Sandrine RIVIERE
The station has been designed in anticipation of the future high-speed train station on the Lyon-Turin line and can be demounted and reused to minimize its carbon footprint.
Designed to adapt to the peak season and a fixed time frame (10 years), the project is the result of a broad reflection on the adaptability of buildings over time and the construction choices in relation to their lifespan, in keeping with our research revolving around the theme of "temporary" constructions. The prefabricated construction system contributes to maintaining a clean building site, reducing waste on site, while limiting heavy machinery. The light-weight construction of this "gallery-like" station features raw materials and is aimed at reducing energy consumption through a conception process that has focused on building volumes, compactness and sun shading as well as on the size and orientation of the bay windows.
The building features a pleated, double-pitched roof supported by a grey strip, that takes its cue from the traditional villages of the Alps while echoing the slopes of the Vanoise mountain range. The roof is the element that gives the building its characteristic form. The canopy, which extends on both sides of the main building, makes it look like an elegant "gallery-like station", enhancing its dialogue with its environment. The facade cladding consists of vertical timber boards, sourced from French suppliers. The north-facing openings provide generous natural light while limiting overheating. The entirely glazed south-facing façade allows for natural light and sun to flood into the passenger and visitor areas.
Saint-Jean-de-Maurienne train station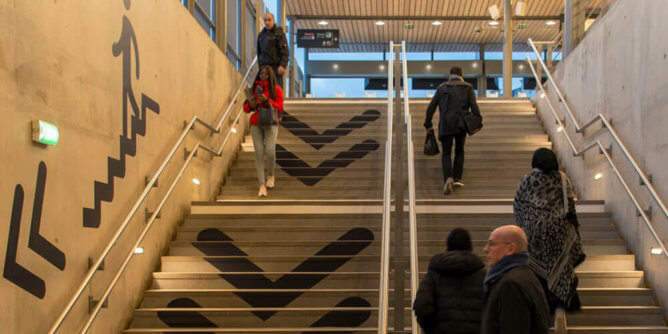 Read more about the project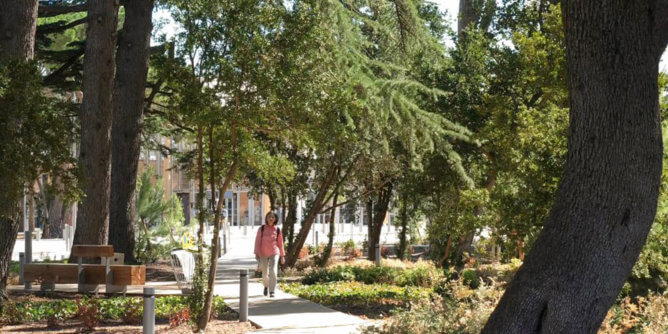 Nîmes-Pont-du-Gard train station
Read more about the project