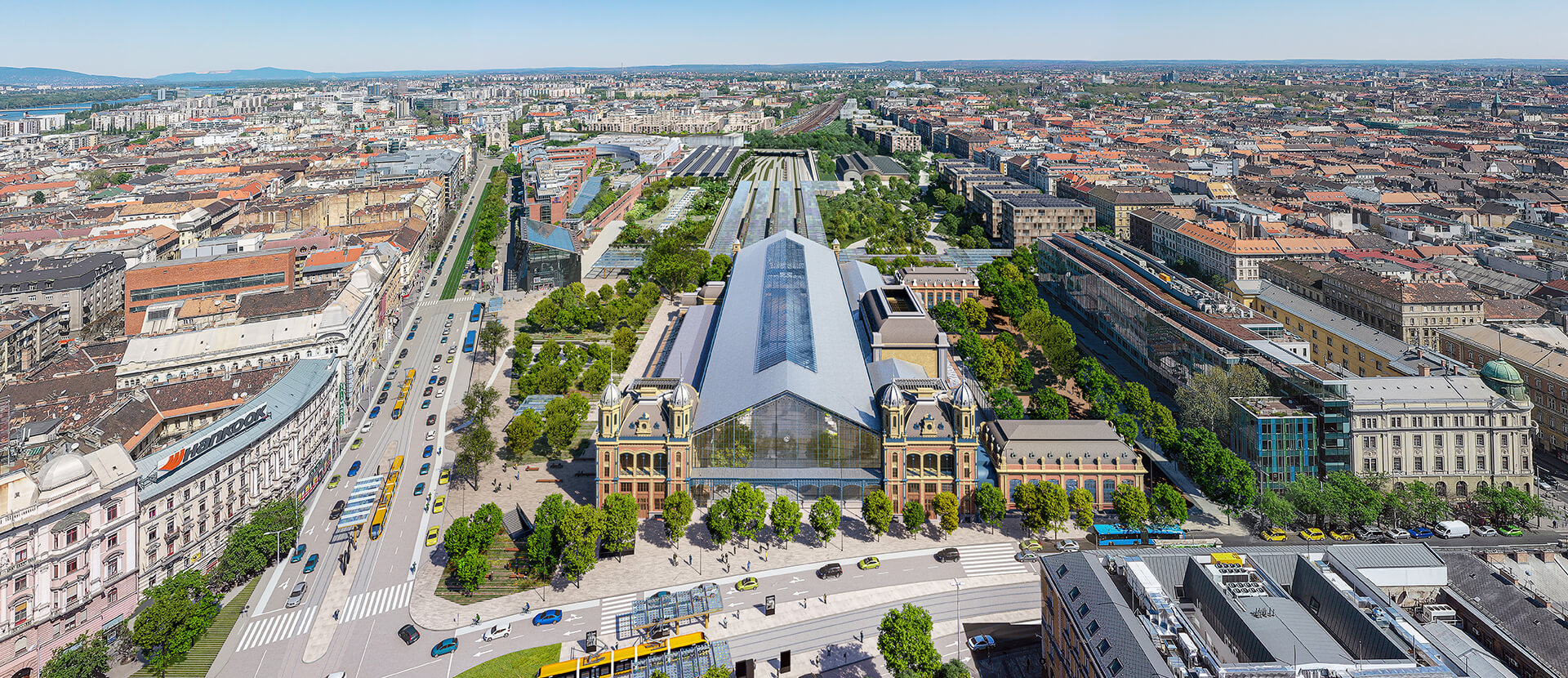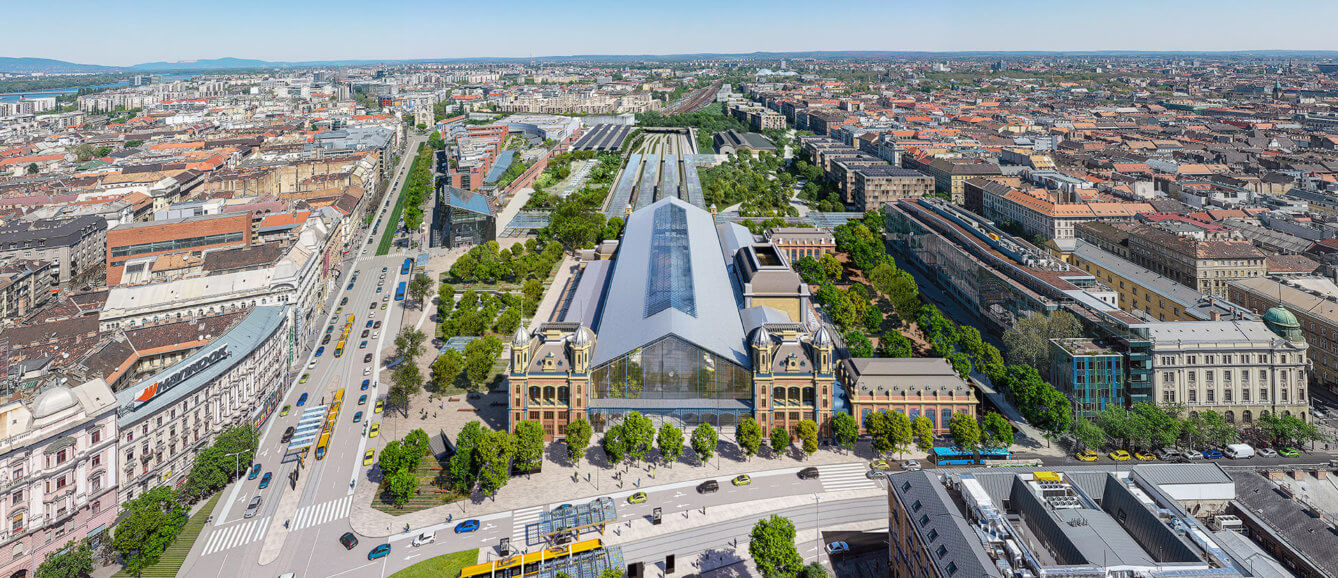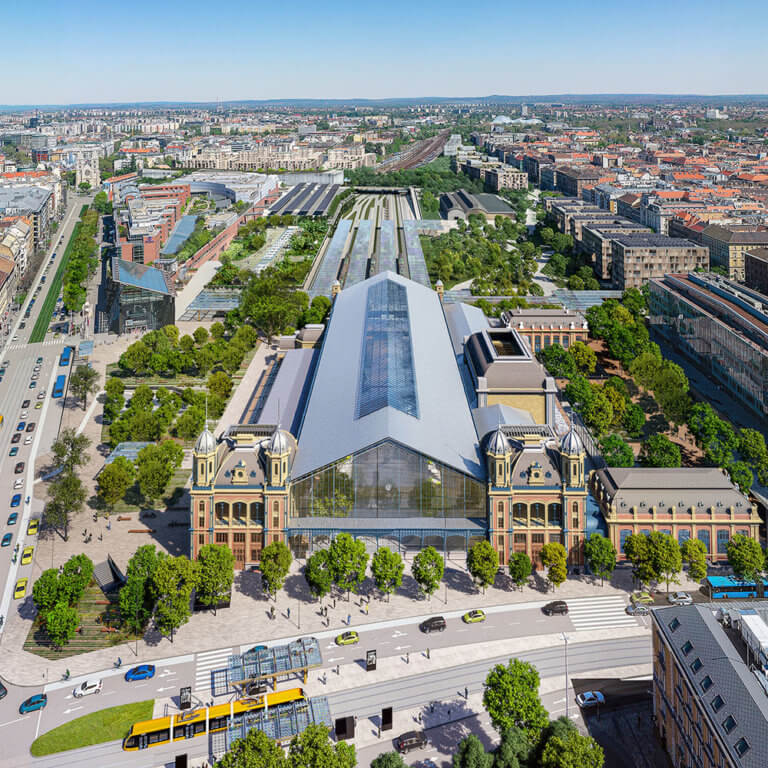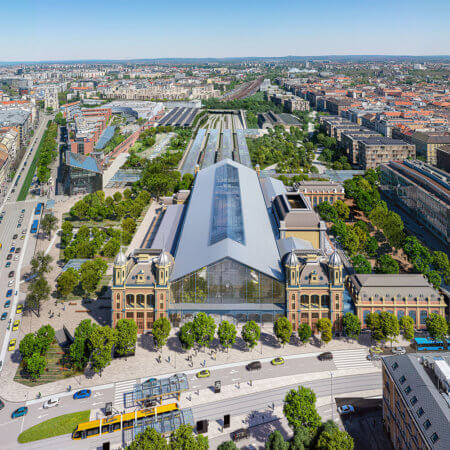 Competition for the Budapest Nyugati pályaudvar station - Perspective of the site (Feb. 2022) AREP

© k2visual-com6969

Competition for the Budapest Nyugati pályaudvar station (Feb. 2022) AREP

© k2visual-com

Competition for the Budapest Nyugati pályaudvar station

© k2visual-com
Budapest Development Agency
The in-depth restructuring of Nyugati station has required taking into account the environmental aspects that make up AREP's EMC2B approach and questioning the act of building.
AREP's finalist project for the restructuring of the Nyugati station in Budapest, Hungary, takes into consideration the living world, the architectural heritage and what is already there to support the shift towards a traffic-calmed urban metabolism. The station acts as an "ecological locomotive" and has been designed as a resource-efficient and resilient mobility hub open to the city.
Surrounded by an urban forest, this post-carbon station, frugal in terms of materials and built-up areas, has been designed to be one of the first large energy-positive stations in Europe. Our project preserves the existing building, with the restoration of the railway hall built by the Eiffel Ateliers in 1877, and allows for evolving uses (commercial, artistic, sports and cultural activities).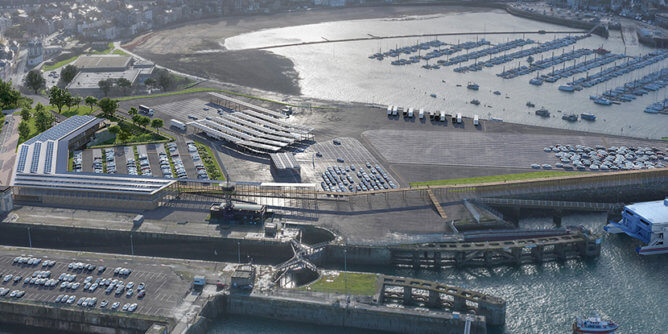 Saint-Malo ferry terminal
Read more about the project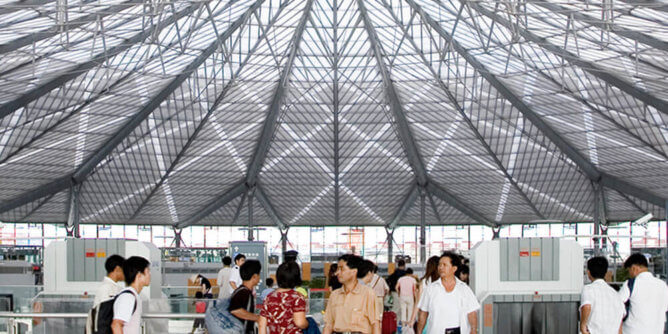 Read more about the project